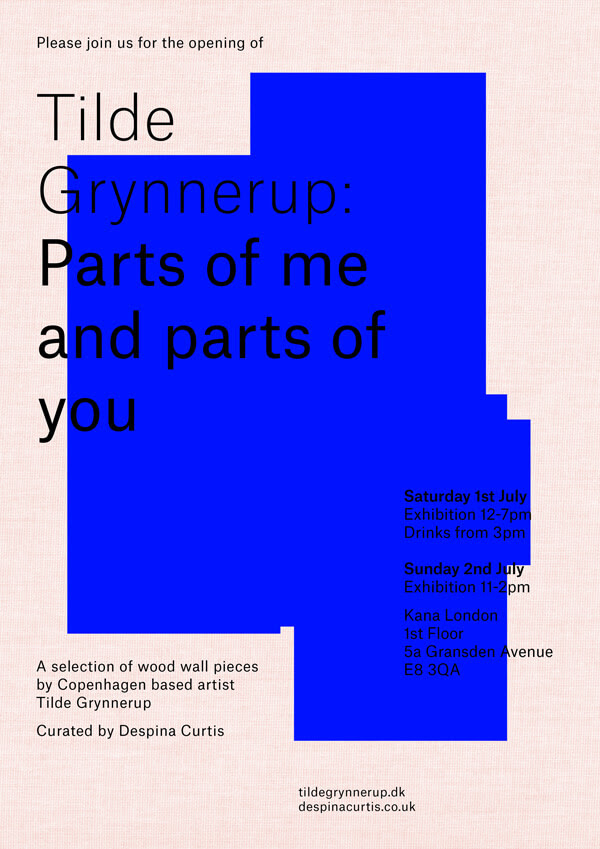 I would like to invite you to the private view and exhibition of Danish artist Tilde Grynnerup. Our private view will be in the beautiful surroundings of studio Kana London on Saturday 1st July from 12pm - 7pm. The exhibition will then continue to Sunday 2nd July.
Sculptures will be available to purchase and are priced between £50 - £180.
Hope you can make it for a drink or two!
@tildegrynnerup
@deechops
@kanalondon
@corinna.drossel
Exhibition poster by Corinna Drossel